The majority of The Daily Beast's 20 million monthly readers are now scrolling the site on phones and tablets. To meet this demand, we created The Daily Beast app, v1.0, bringing their "Read This, Skip That" mantra to mobile.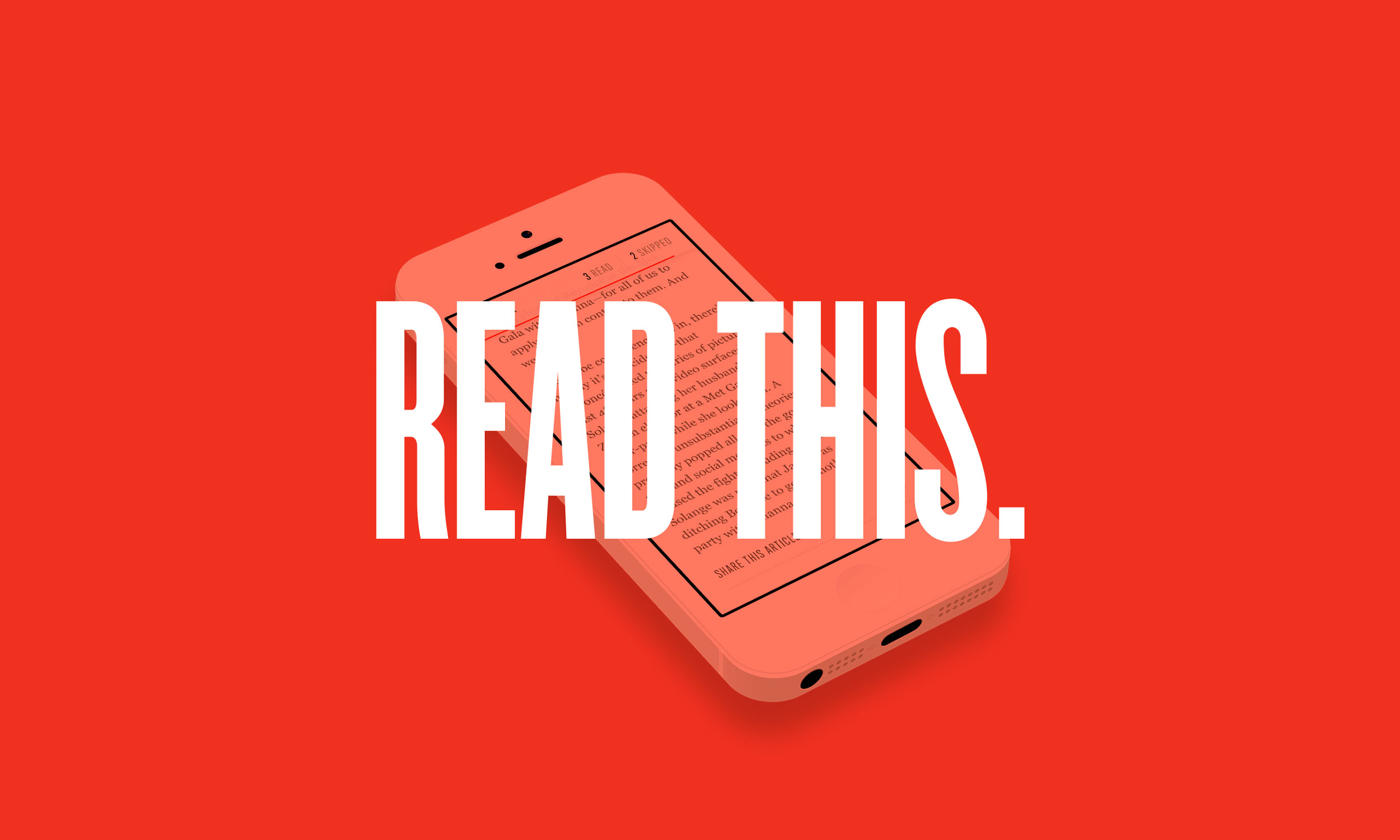 To address the rabid fans that can't get enough politics, pop culture or stories by a specific author, we created the Nudge. This feature learns what readers like and suggests a story based on their interests or even the opposite—asking them to read stories they should know, but might have missed. "You've read a lot about Kim Kardashian today, how about catching up on climate change?" It's not just smart—it helps make Beast readers ready for any conversation.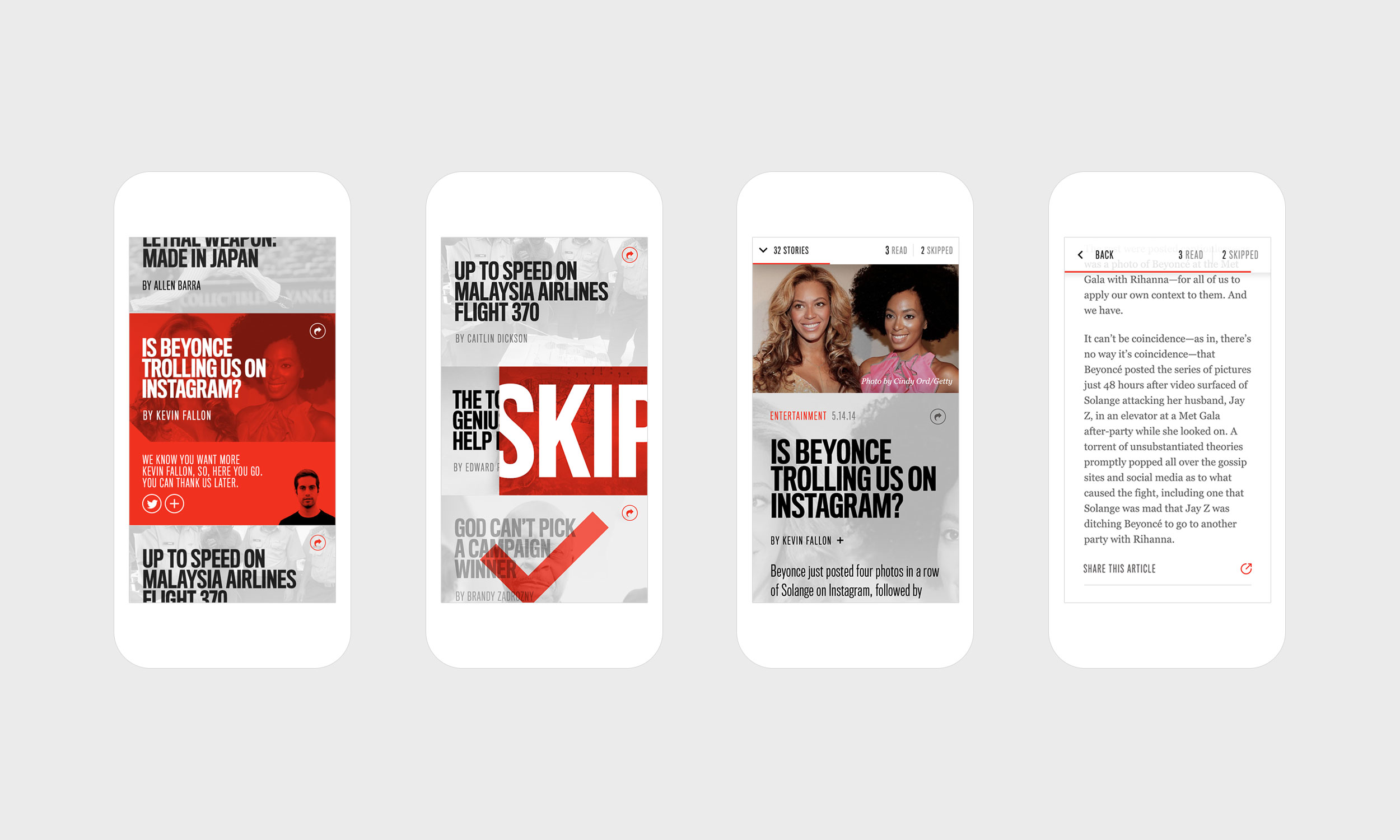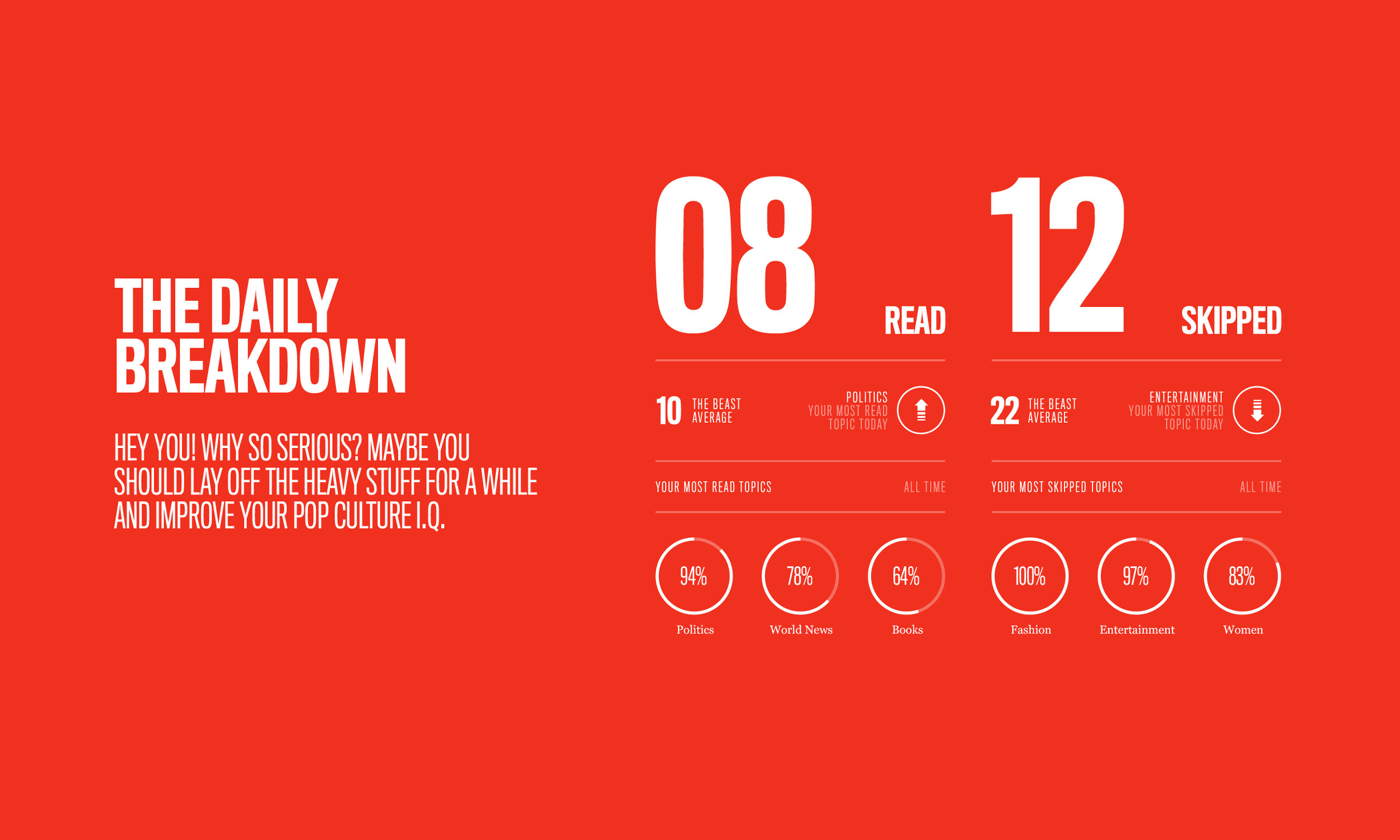 We delivered the quickest way to digest the latest original reporting from The Daily Beast. Tap a story to read, swipe to skip. Done.
The Daily Beast app, version 1.0, was selected by Apple as one of the "Best New Apps" upon its release.