Dwell is the premier publication for modern architecture and design. We partnered with them to create a new digital platform to help readers gather inspiration, share stories and find products for the spaces they call home.
From inspiration to information
Dwell's audience ranges from casual pinboarders to modern design experts. We set out to create a digital product that would help them both—by combining the content they love from Dwell with a rich interactive layer.
Collaborating with the Dwell team, we helped to define the product strategy, user experience and visual design for the responsive web platform and mobile app ecosystem.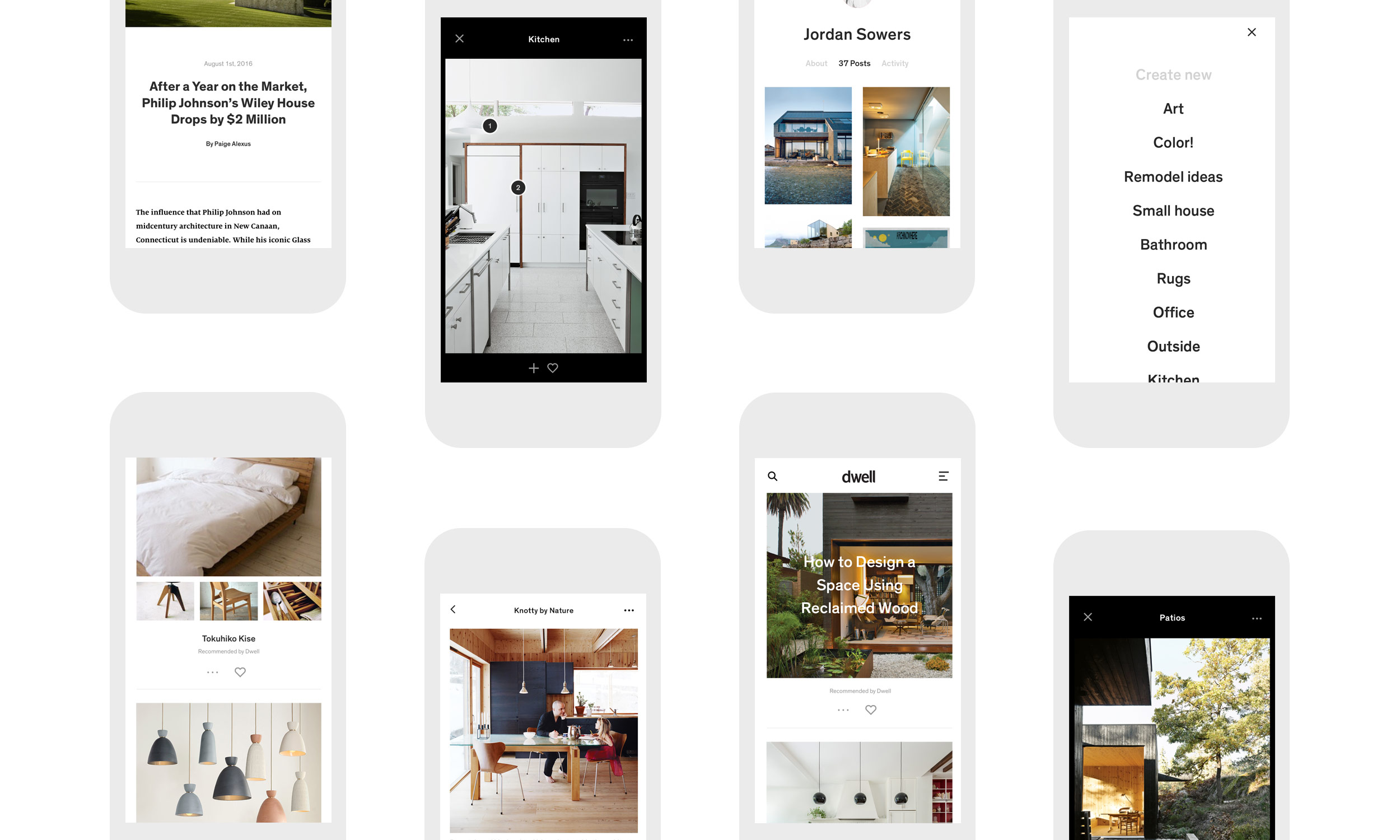 An iterative process
We began by building a series of prototypes with a responsive, modular grid to fit a variety of content like stories, slideshows and product recommendations. By designing within this framework, we were able to iterate and improve quickly, testing the look and feel on the fly with sophisticated CSS and Javascript animations.
A socially-driven platform
We put people at the center of the experience. By introducing simple interactions like favoriting, sharing and collecting, we give them the ability to use Dwell the way they want. With the annotations feature, they can even ask questions to experts and the community, to get the story behind the image.
The visual language
As we grew the experience, we made sure to maintain Dwell's core brand attributes, borrowing the modern aesthetic but pushing the minimalism even further. In the layout, we embraced simplicity through constraints, helping users focus with a generous use of negative space and refined application of typography and color.
A beautiful utility
The result is something equal parts beautiful and utilitarian. A site that lives up to the Dwell name and takes it beyond the page—creating an active ecosystem where architects, armchair designers and brands can all collaborate together.