FITC produces design and technology events around the world, and we were honored to create the opening titles for its eighth year in Amsterdam. The concept we delivered was based on the theme to this year's conference—digital futures.
The film explores our digital identities through the meeting of two characters—a young seeker and an older source of wisdom. Using the Oregon landscape as the backdrop, we sought to create feelings of vast space and unlimited possibility, even disorientation.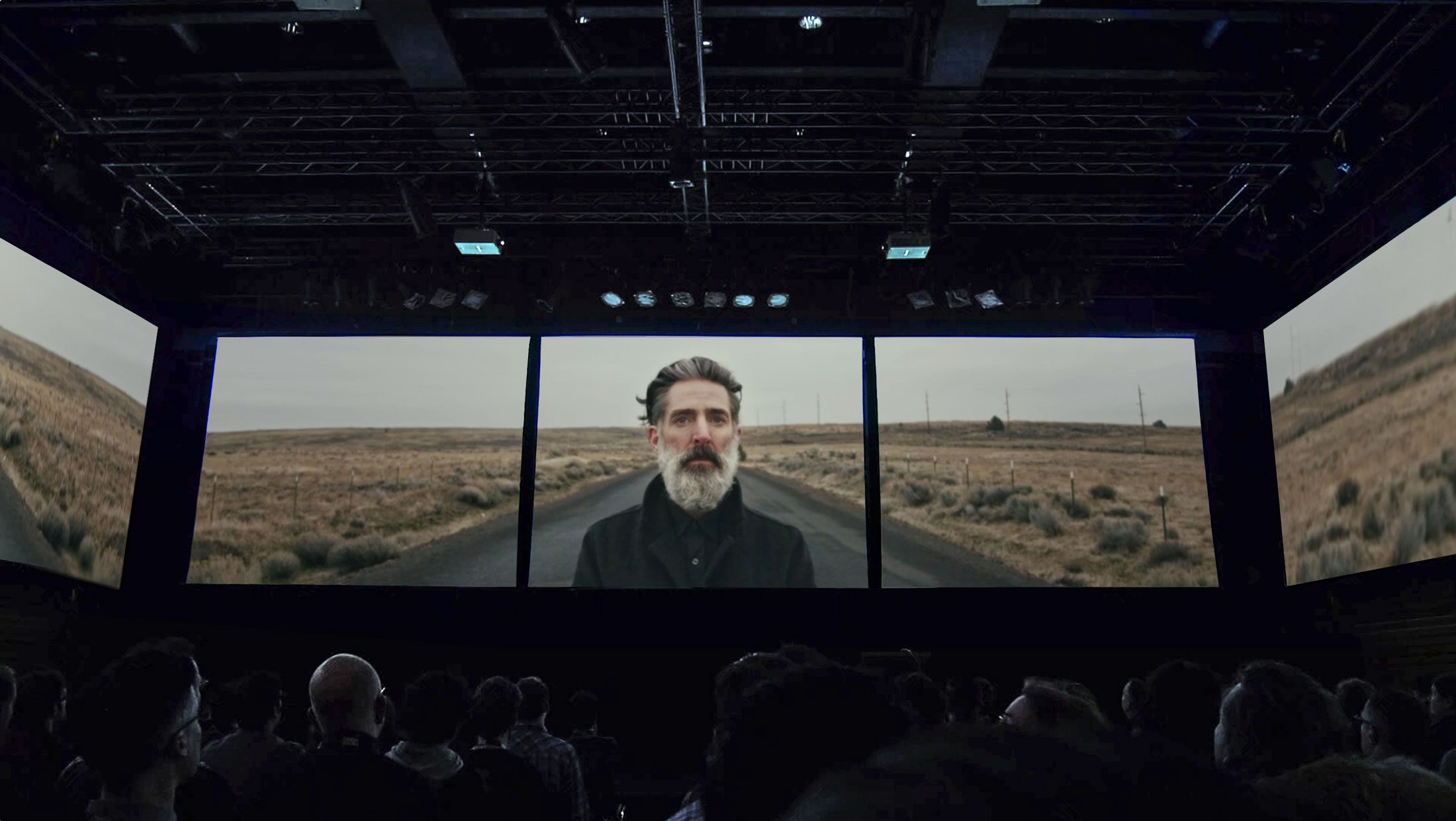 Three separate widescreen panels projected 3k images of the scenes we shot from three camera angles, making up 9k images on each side and in front of the audience. The motion designed titles were projected onto our cast on location and captured in-camera. The soundtrack features music from UK-based Duologue.
Watch the full FITC title sequence