Google.com/design is the new home for visual resources, thought leadership, news and events from the Google Design team. Together, we created a site that serves as a platform for ideas as well as a visual showcase for the material design framework.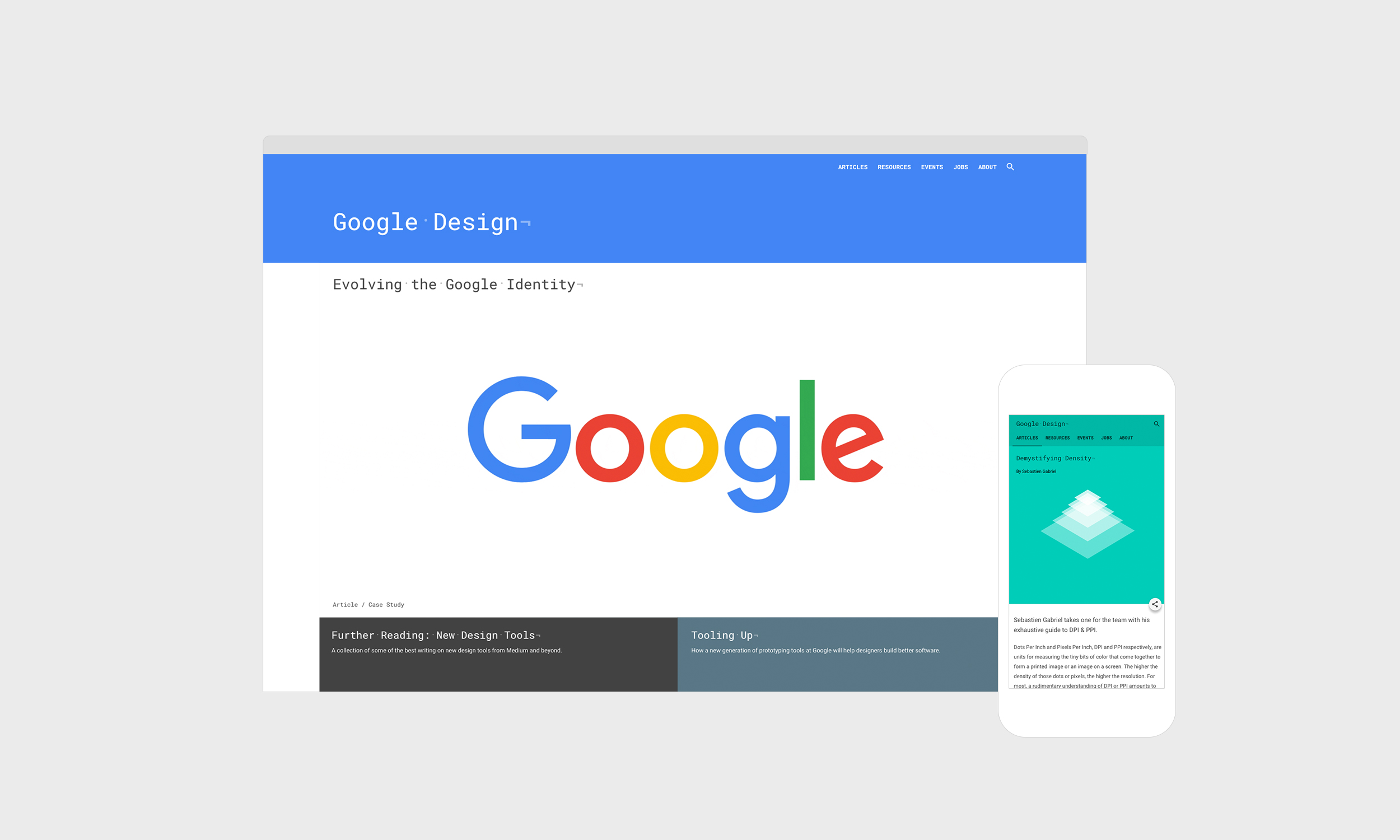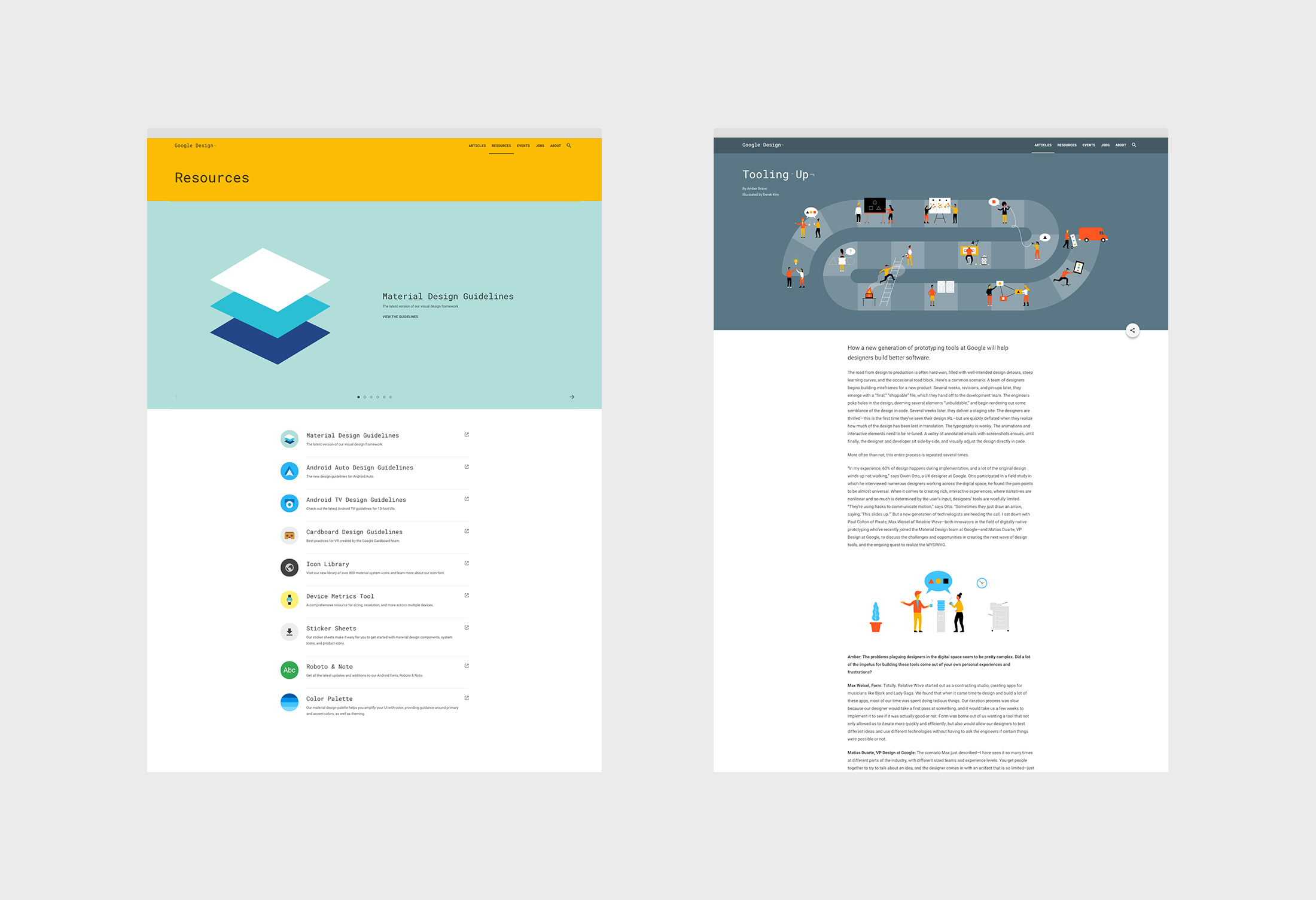 The site functions as both a home for Google's brand design and a case study in using the material spec.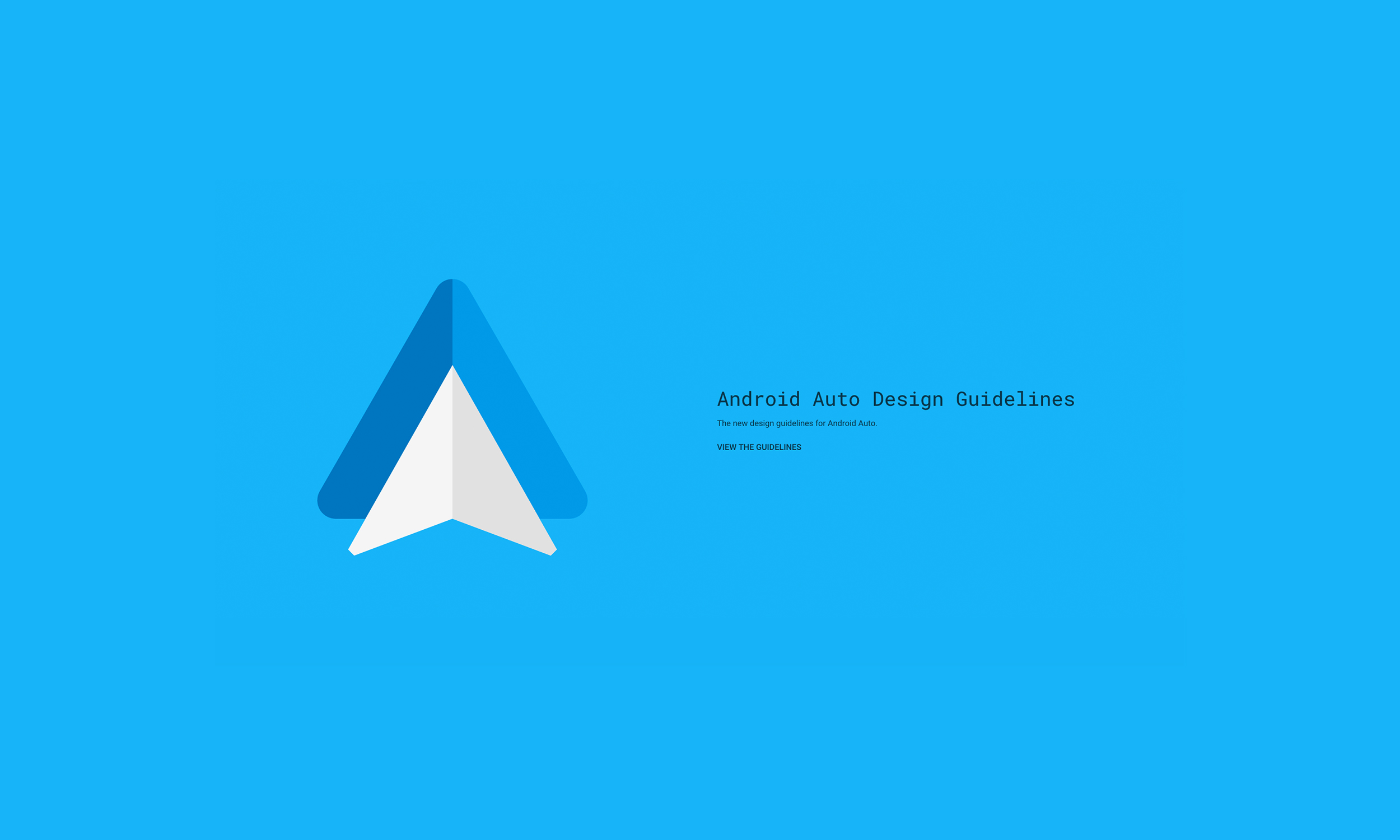 In order to underscore Google's commitment to design as a solution, we made all sections fully accessible for low-vision and for users of all abilities.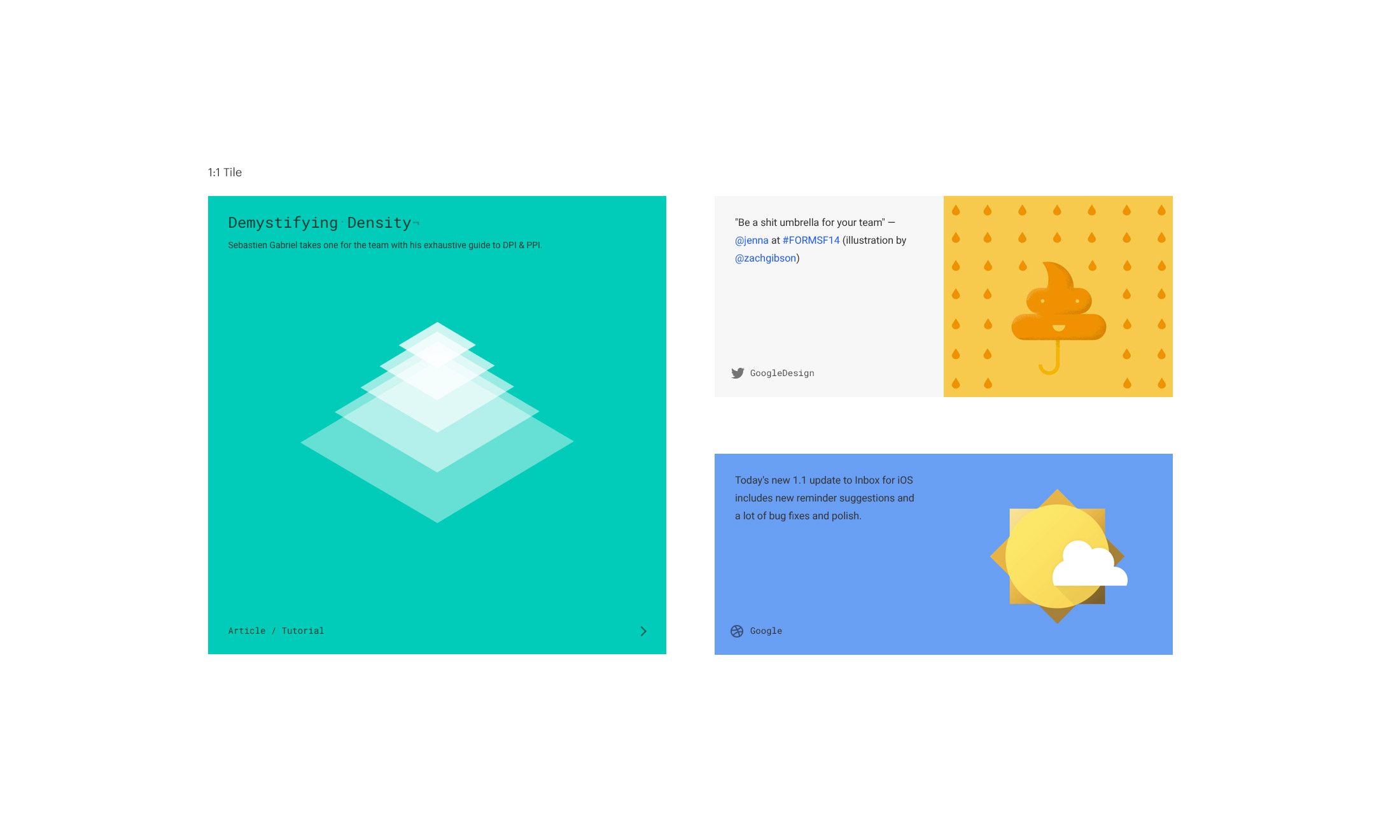 Our site includes editorials from employees, interviews with thought-leaders, a roundup of upcoming events and a job section with open positions. Never before has the design discipline at Google been so aligned, letterspaced and bold.