Google I/O went through a significant shift in 2016 when it morphed from a traditional developer conference to an outdoor festival. We partnered with the I/O team to create branding and experiences that embodied this shift.
Making connections
We wanted the playful-yet-smart festival spirit to come alive in everything, from the website to the event itself. The colors are bright yet build from white. From the logomark, the O breaks out as a colorful band—elastic yet always connected.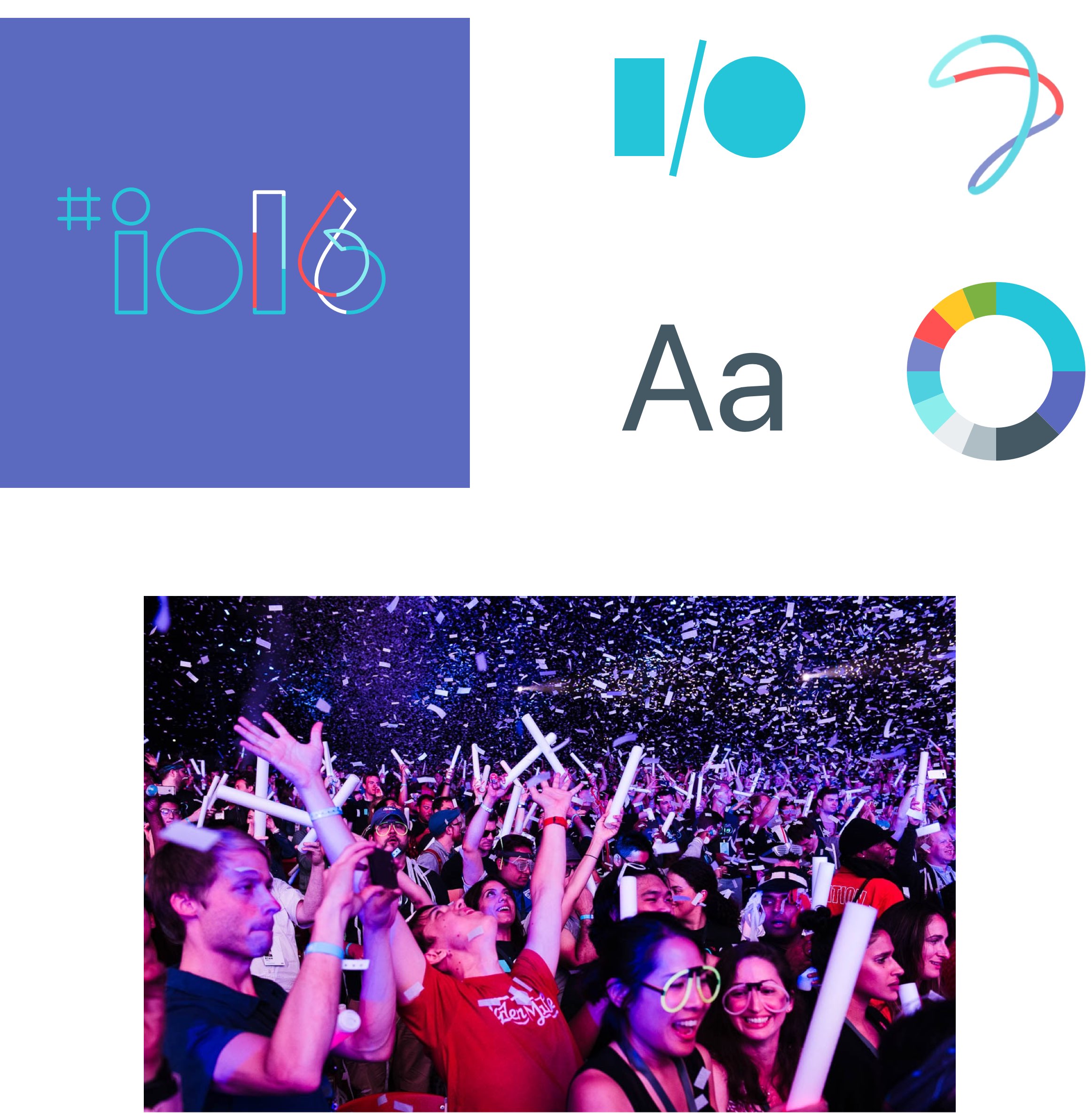 Counting down
The countdown brings the band to digital form. Built in vanilla JavaScript, the numbers are constructed by sampling points along a path in an SVG, creating a lightweight and flexible drawing tool. The multi-colored bands are drawn across the points as they morph between digits, counting down to the festival.
Use the slider below to vary the number of points sampled from the SVG.
The countdown implementation was lightweight and performed beautifully on mobile. Developers from around the world explored and recreated the code: a true testament to the intrigue and quality of the experience.
Ins & Outs
The I/O website is always the most critical platform for attendees as well as the festival's global audience. Users from around the world were able to feel connected to the festival through an integrated live experience, including streaming sessions, keynotes and news. By revamping the event schedule, we created a beautiful and useful tool for attendees to plan, adjust, discover, and interact.