Google Map Dive is a virtual free-fall game we created to celebrate Google Maps and their landmark one million API integrations.
We unveiled Map Dive at Google I/O 2013 to a crowd of developers eager to play as Pegman and drop through the colorful hexagonal gates into famous monuments around the globe.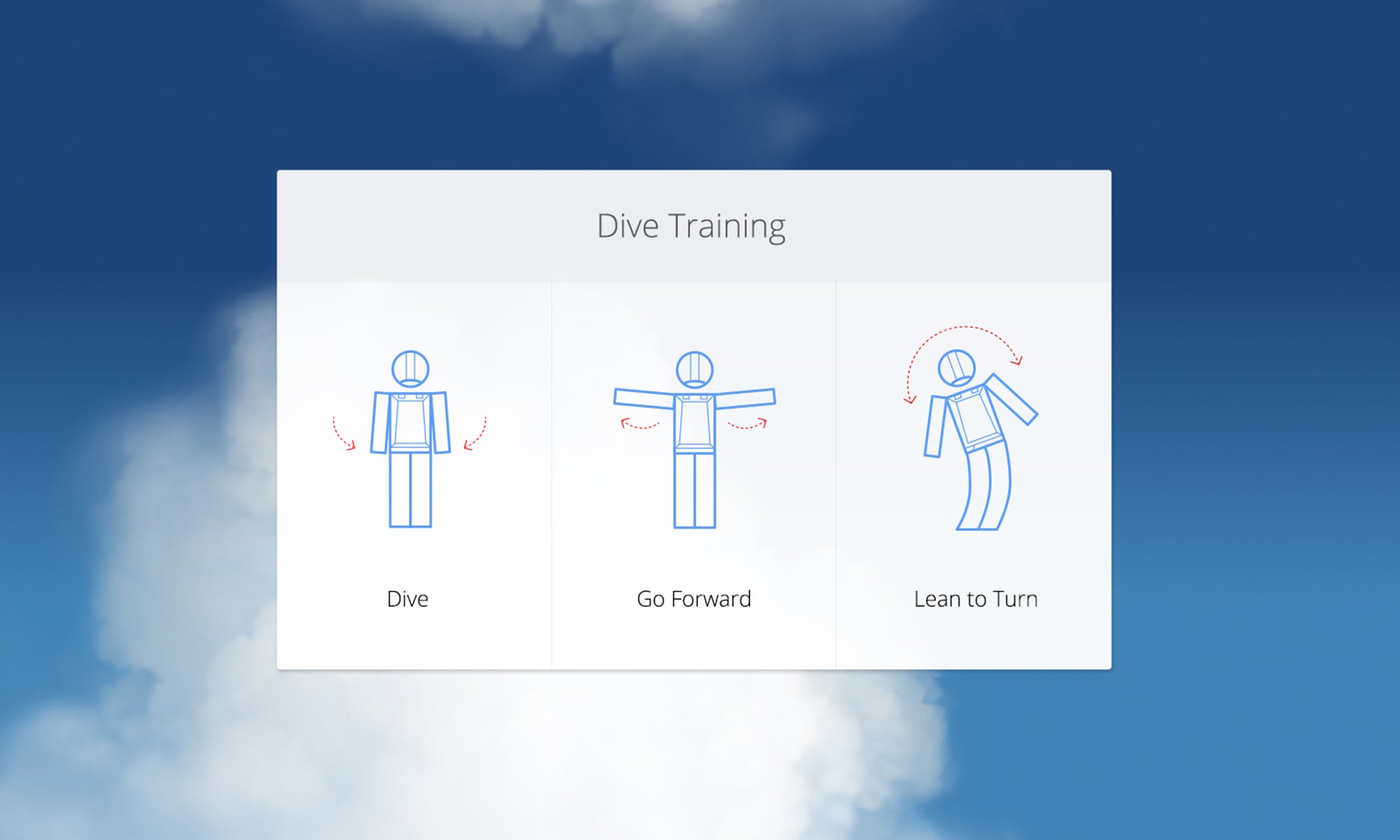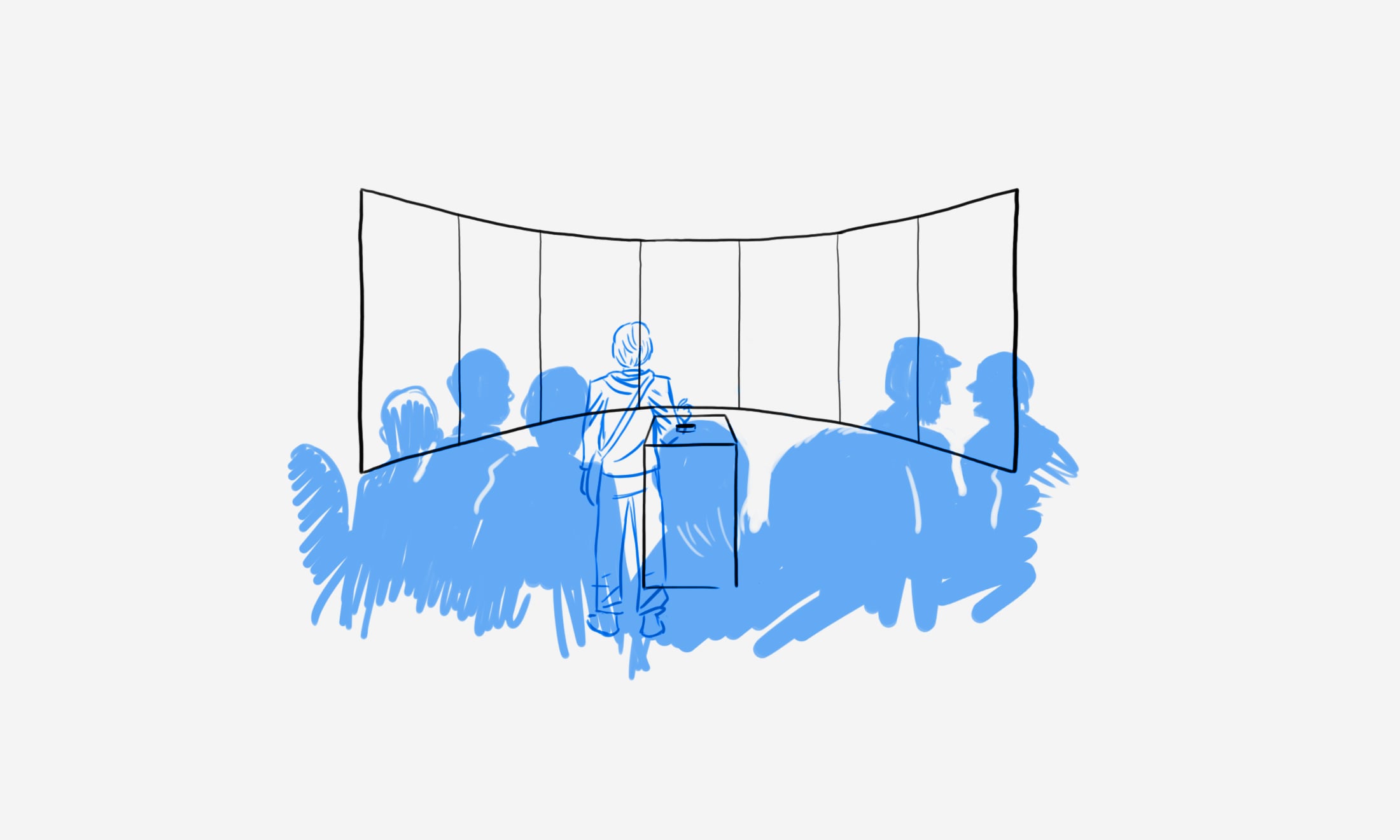 We used seven 60" Liquid Galaxy screens in portrait mode for a panoramic display of Google Maps in seven synced Google Chrome browsers. Players stood in the center of the displays, while a 3D camera picked up their movements using motion-sensing software.