Nike pushes the limits of design and technology to make the best sport and lifestyle products in the world. When you visit a Nike store, you feel a sense of premium design and performance that's unparalleled. In collaboration with Nike Digital Design, our goal was to bring the same feeling to Nike.com.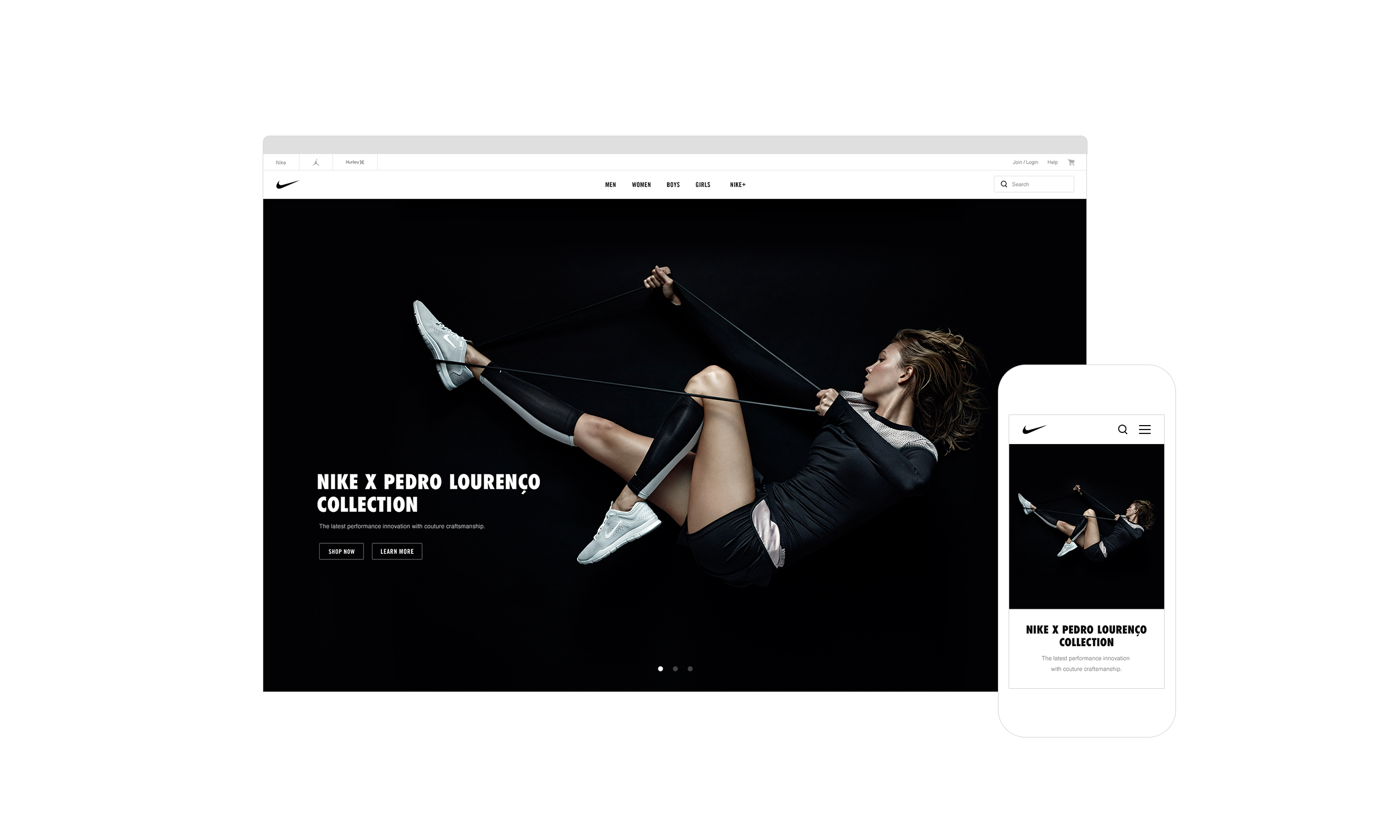 We crafted a visual system that focused on mobile-first design, and research-proven navigation—all with the goal of elevating the brand's digital presence.
Thorough user testing of multiple navigation systems allowed us to vet the best solution to guide the user to their desired product. We introduced a new way to filter, starting with the broadest possible categories, and narrowed search parameters to yield more focused results. The new navigation works with and for the user.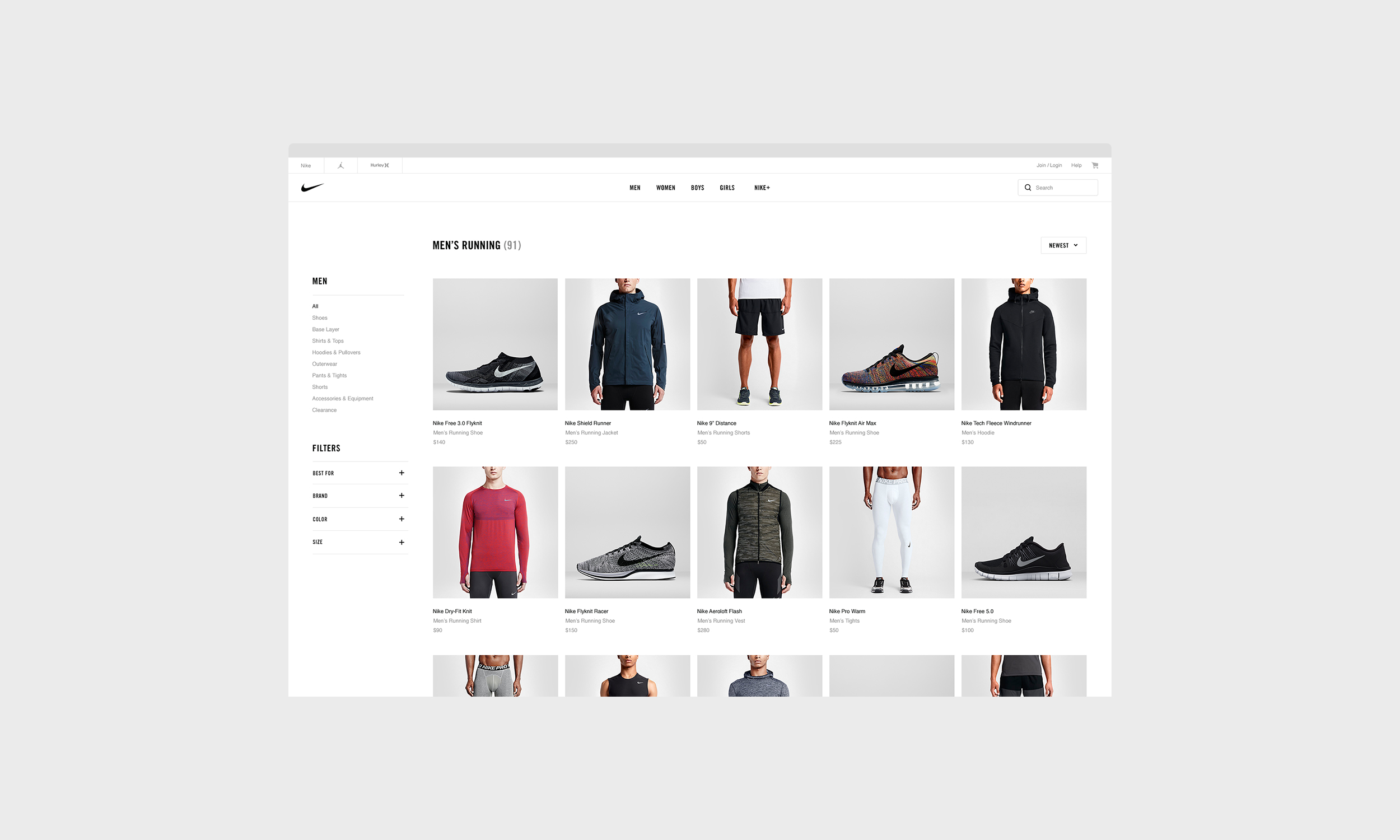 Close working relationships between designers and developers were key throughout the process. The collaboration allowed for rapid fire prototypes, and because we started with mobile, clients could see and share the newest work with their own hands.
The goal of this new information architecture was to get the user to a revamped product detail page. We worked with Nike to create a premium online experience by using rich visual narratives and elevating photography across the site. The change had a ripple effect throughout Nike.com.