Sonos' groundbreaking home sound system brings high fidelity music to every corner of your home. We partnered with their design team to reimagine the core of the Sonos user experience.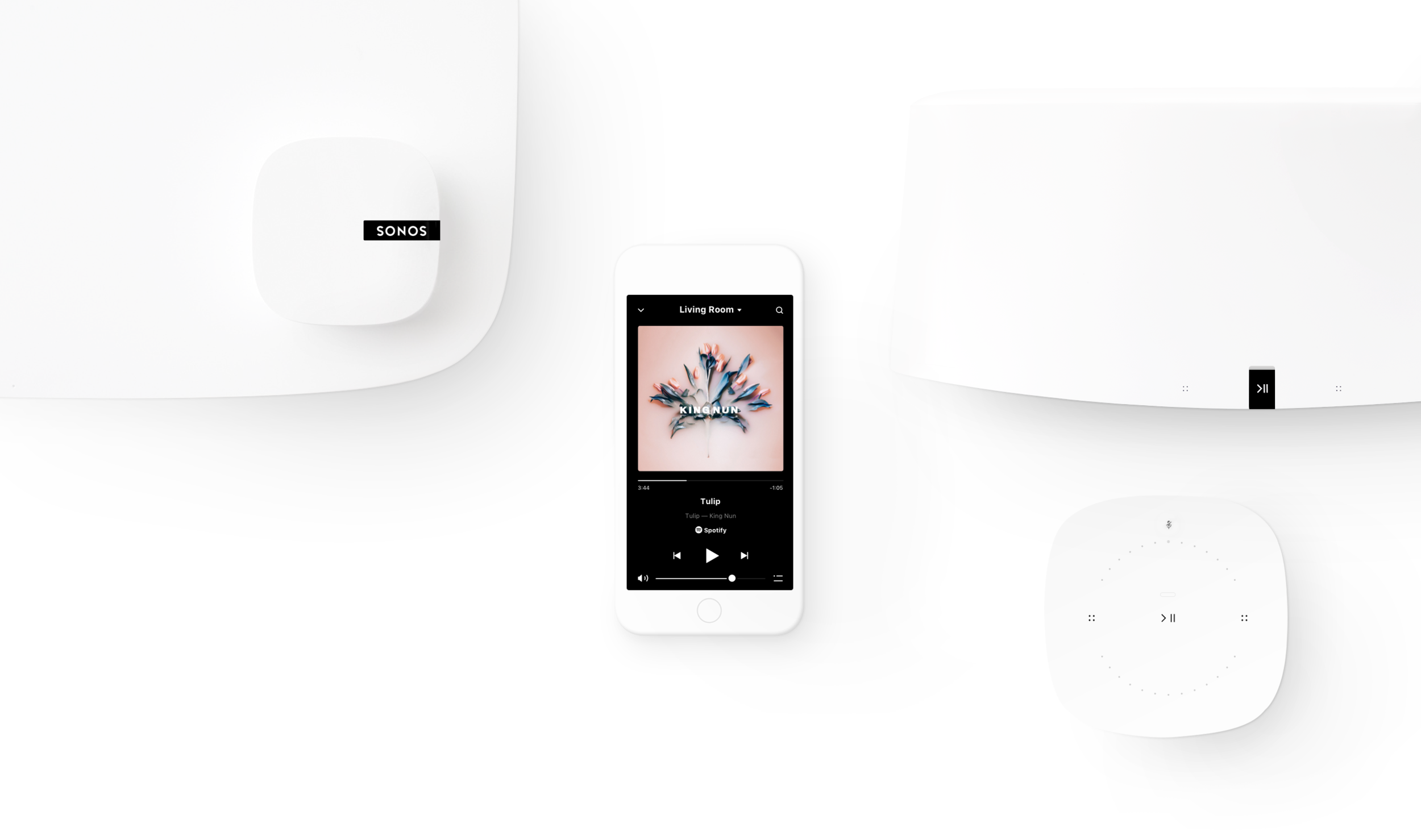 Tuning In
Sonos pioneered the concept of sending music to any room in your home. To tackle the unique usability challenges this presented, we embarked on a series of UX strategy and prototyping sprints. Together, we created a user flow that improves multi-room usability and custom speaker configuration.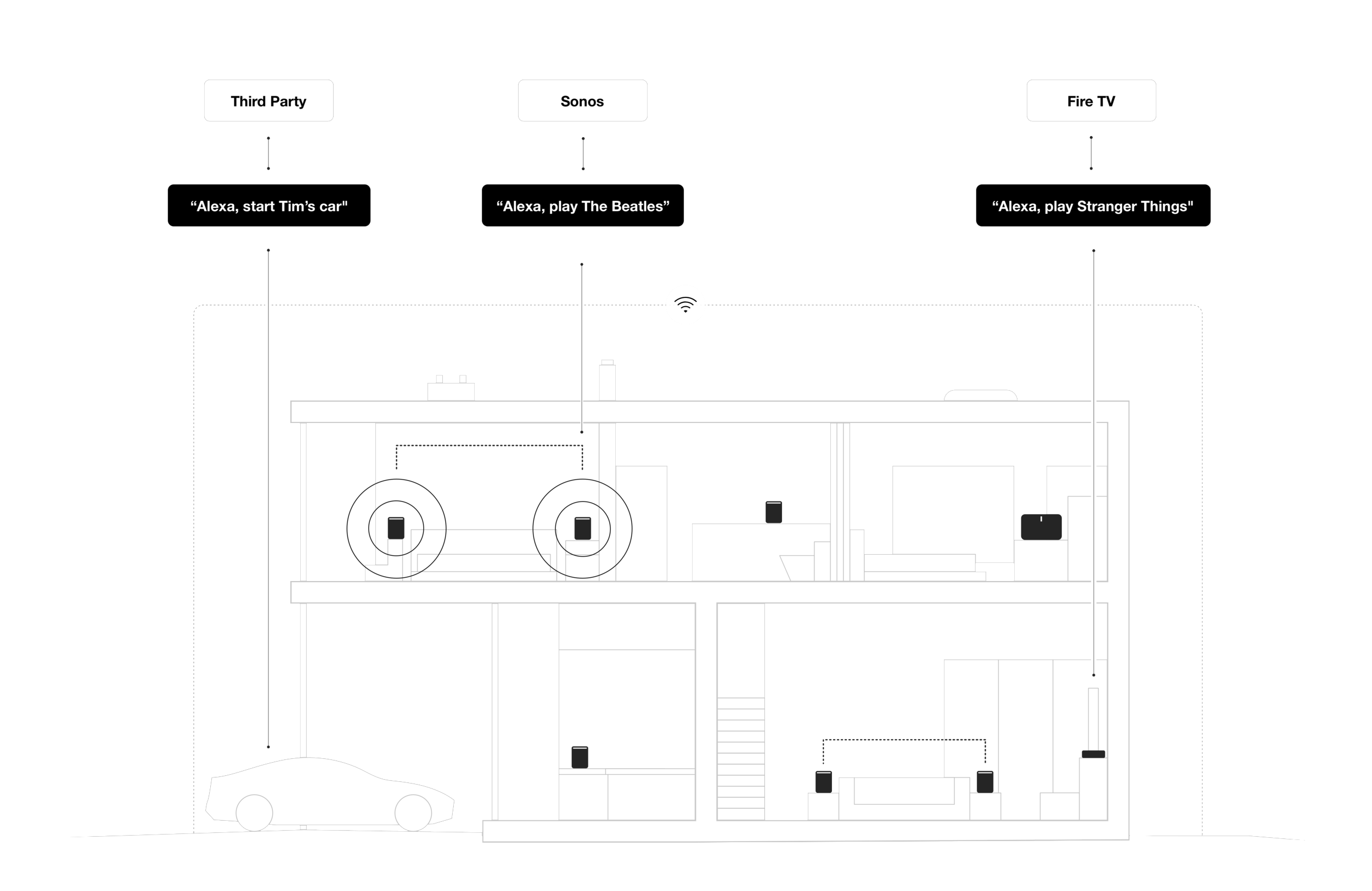 Lead vocals
When Sonos began testing voice-enabled speakers, we worked closely with internal design teams to envision how voice control could integrate seamlessly into the broader ecosystem. Through research and user journey mapping, we identified optimal voice interaction points and how they would work alongside digital and physical controls.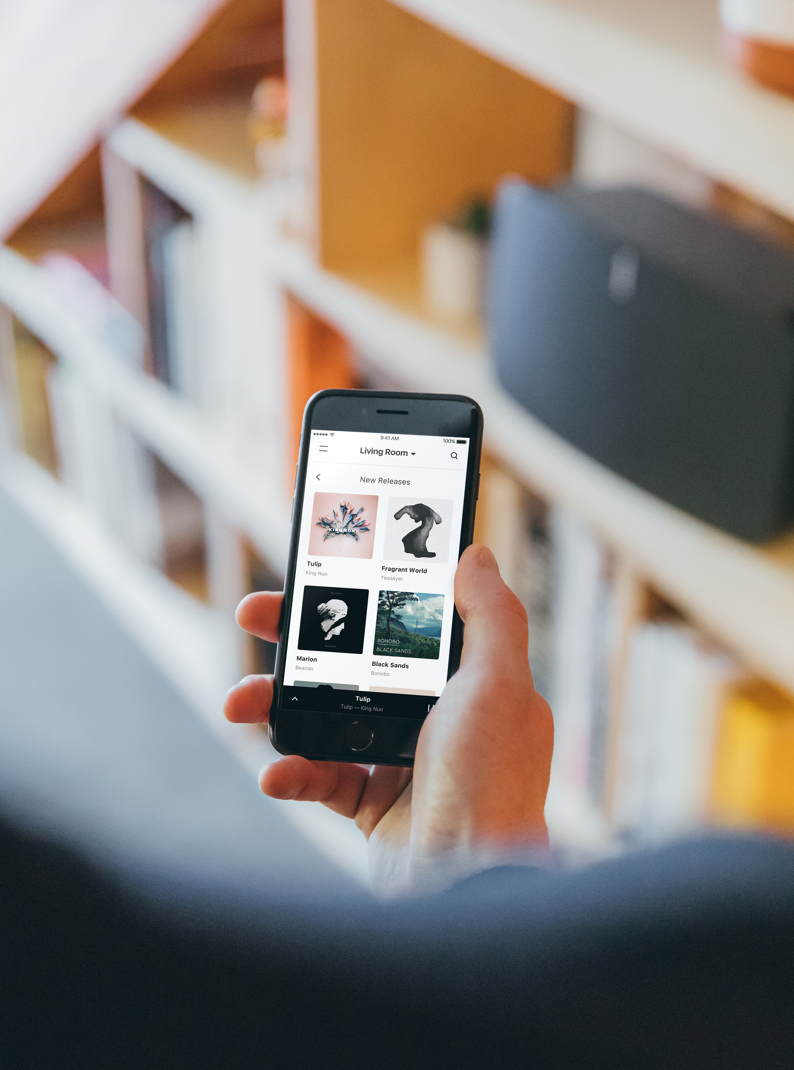 Main act
Our focus on sharp design thinking and UX strategy set Sonos up for the long haul, resulting in a complete design system, internal workflow optimization, and a digital marketing platform that will collectively help keep the Sonos app fresh years down the road.
Encore
Since 2002, Sonos has been making it easy for everybody to listen to the music they love in every room of their home. Our joint efforts continued that tradition, bringing cohesion and clarity to the brand at every touchpoint, from the app to the speakers — so users can sit back and enjoy the music.
Give Sonos a spin by downloading the app.