Specialized designs and creates world-class bikes and components for riders everywhere—from weekend warriors to the pros. We created a global site that lives up to their mantra: "Innovate or Die."
Specialized products have helped riders make incredible stories out of their adventures around the world. Whether it's a competition or a cross-country journey to the far reaches of the globe, both experts and first-time riders look to Specialized for cutting-edge design and technology. It was only natural that the specialized.com experience felt as unrivaled as the brand's own output.
Riding is mobile. So, we built the mobile experience to be just as important as any other. It brings an up-close and personal view of Specialized's products, features and stories. We expanded the imagery site-wide and brought all design features up front so readers can get a quick view of product offerings.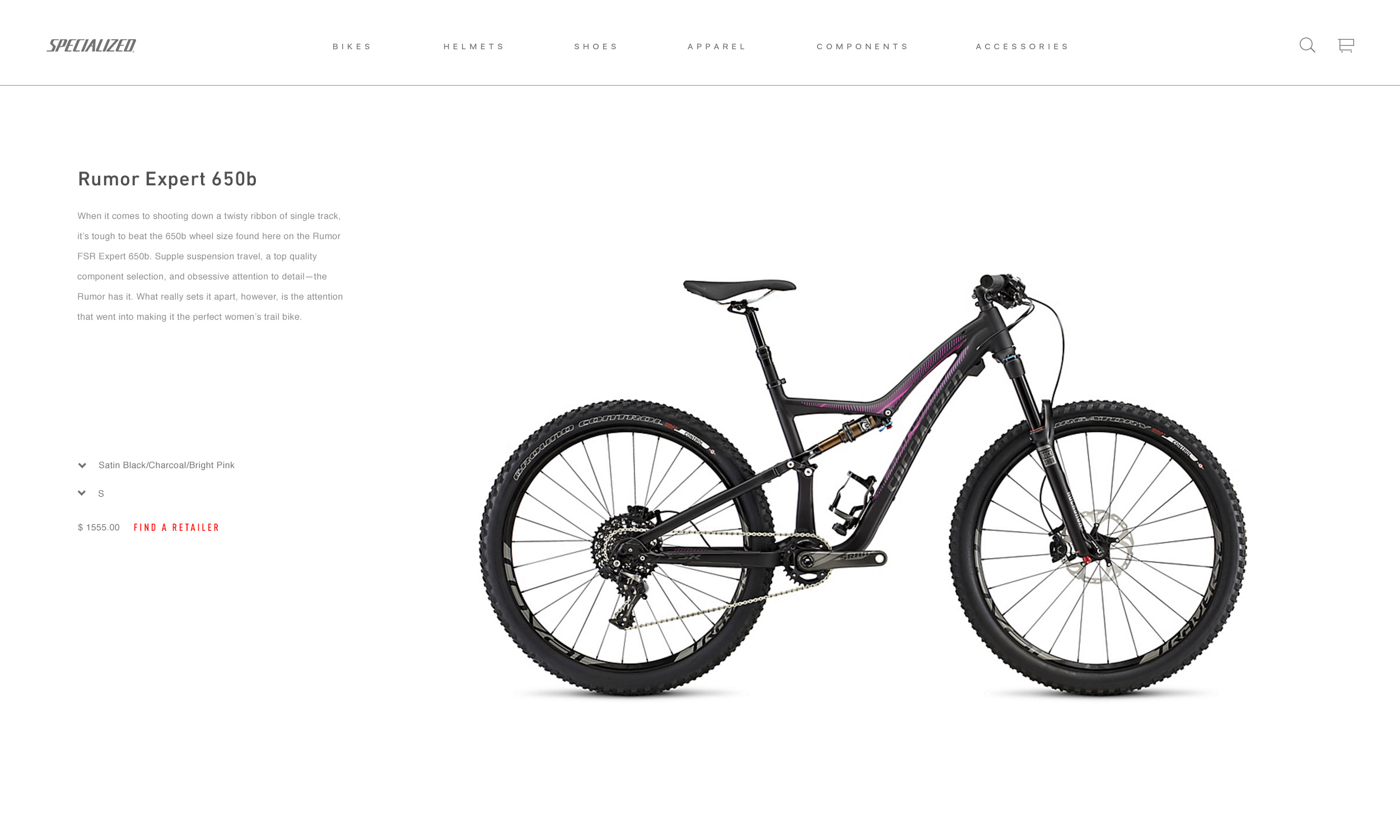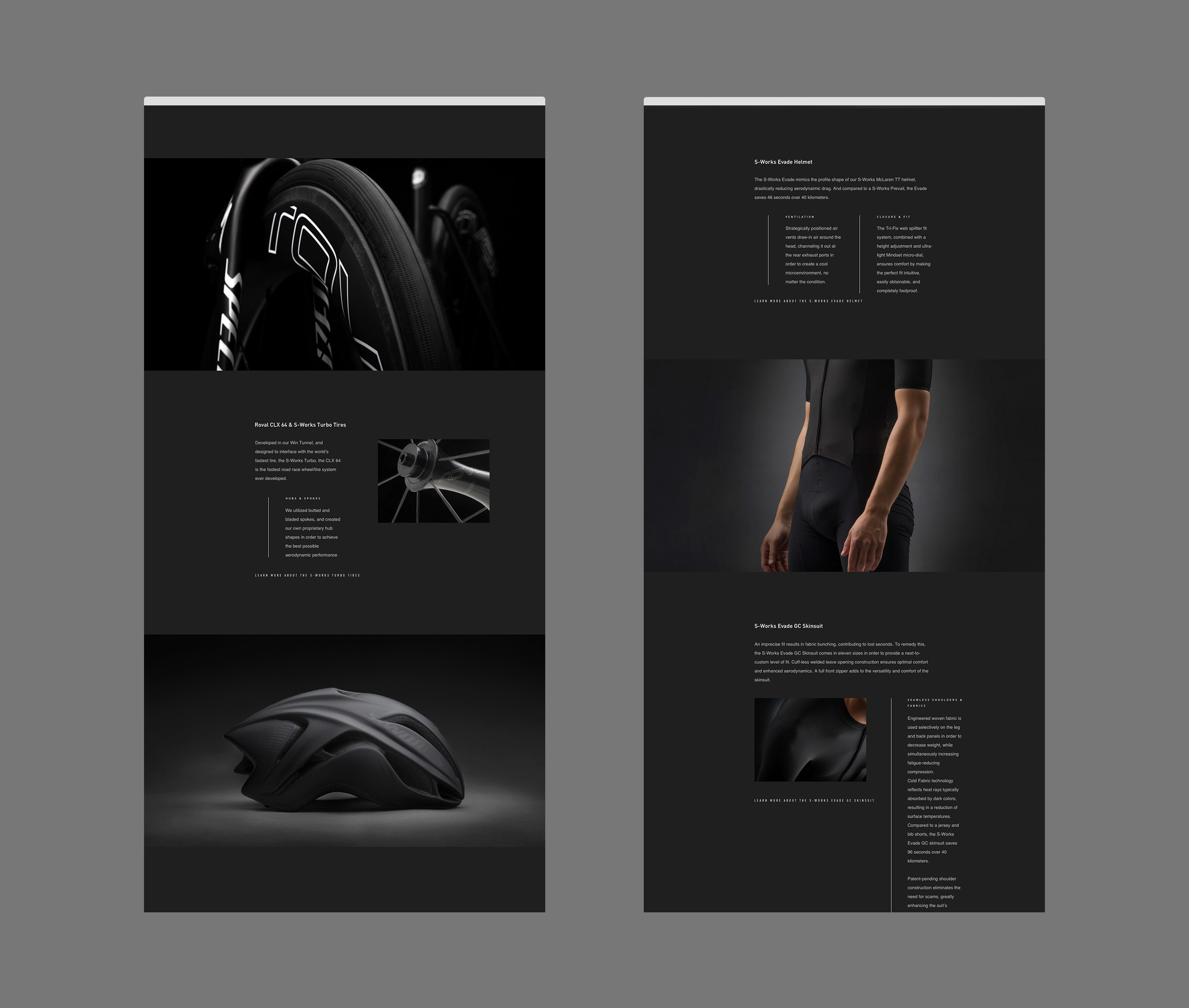 Specialized is a global brand. We built them a kit of parts so that every geo can create their own build-out on the front end. We included a style guide that shows how to use, interact and edit site components and code—this empowered developers and provided visibility on how the site integrates and functions.

We worked iteratively with content, brand and marketing teams to identify core pieces of the site and create an extensible visual system that could be used again and again. By stripping the navigation down to it's clearest, most intuitive function, we helped users navigate the site in a clearer way—leading to more inspiration and a cleaner product experience. Our engagement helped the international brand rise above the industry, improving their design workflow with a tool kit and making their global site a cohesive experience, no matter where you are viewing.