YouTube, the world's leading video-sharing platform, strives to give people everywhere a voice. We partnered with them to create a site that showcases their global community, connects people to jobs, and visualizes their vibrant culture.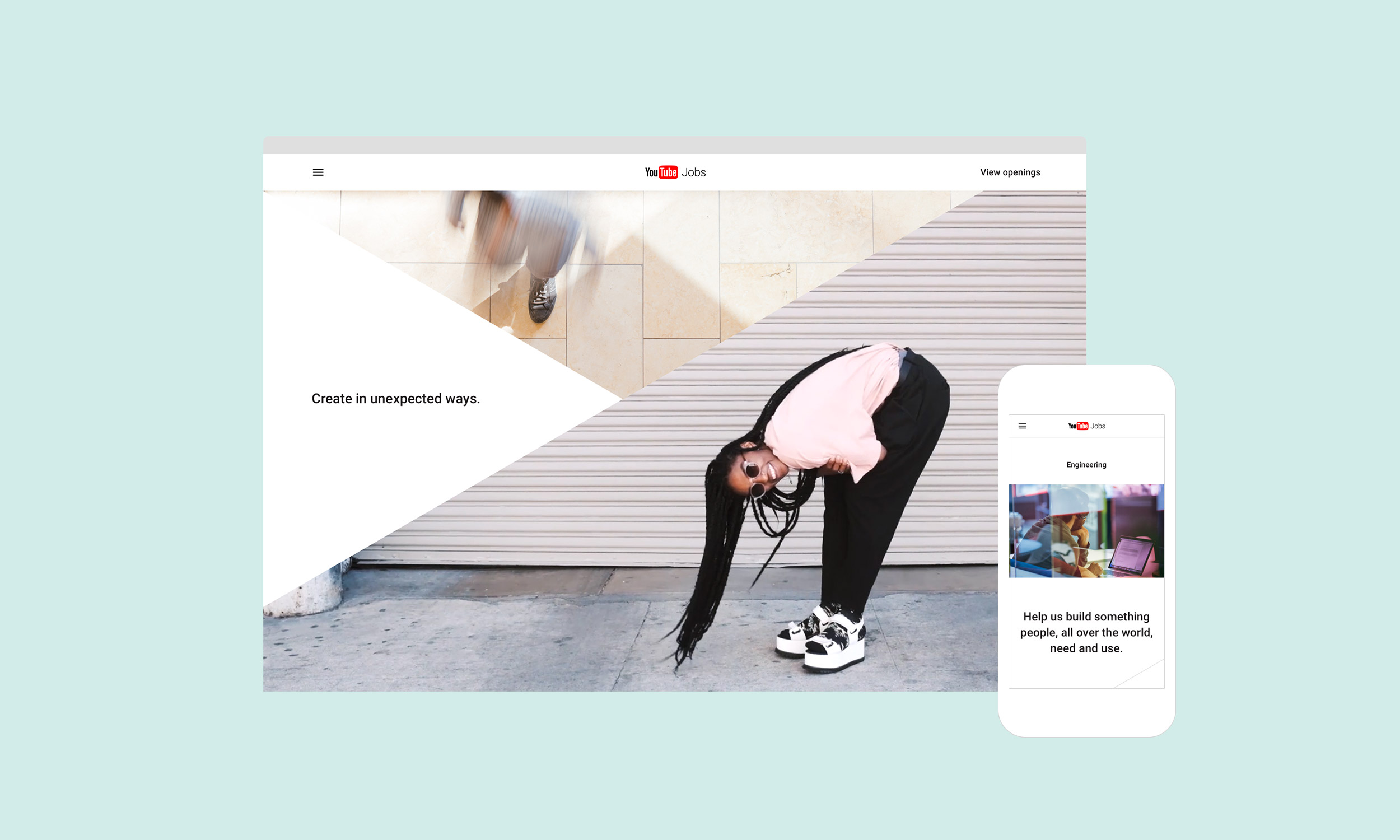 Setting the stage
With a community that uploads hours of video each minute and watches millions upon millions of hours of video each day, working at YouTube means being part of a global conversation. We illustrated this by sharing quotes from employees and featuring creators and their work—all while doing it through the lens and language of video.
A fresh look
Our visual design for the site uses an angular system of triangles and intersecting lines that were inspired by the iconic YouTube play button. This adaptation of the symbol connects the page together in an elegant and engaging way.
Creative minds, creative space
Though YouTube is well-established, their creative philosophy and collaborative workspaces embody the best qualities of startup culture. We photographed their San Bruno offices to capture this exciting energy and the wide range of personalities and voices represented at YouTube.